Meet some Extraordinary Avians
You're invited discover a group of very special Amazar Avians that have taken form in the artists studio to play a role in forthcoming Amazar Tales ©.
Vist this page often as new Avians often flock here to introduce themselves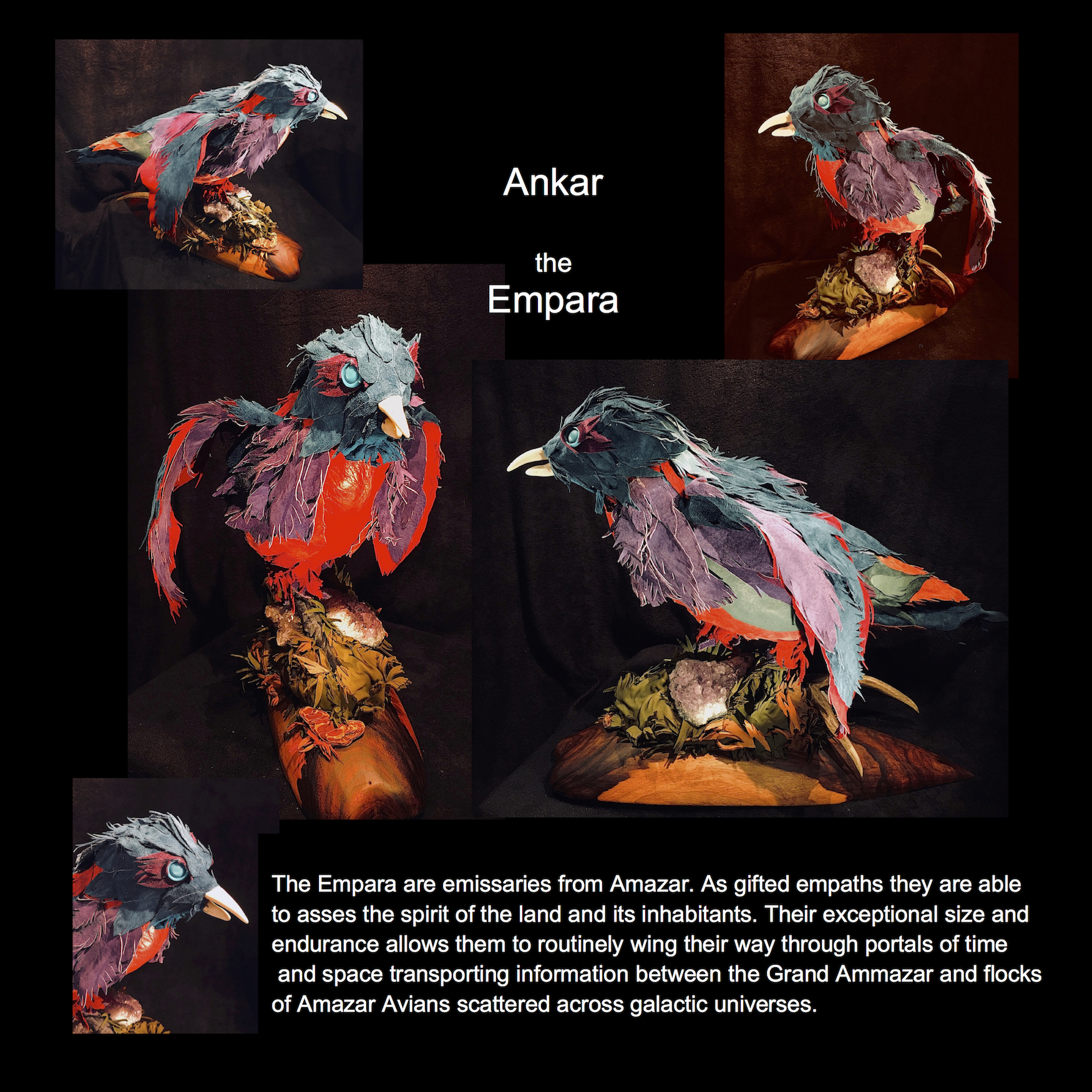 Empara
The Empara are emissaries from Amazar.
As gifted empaths they are able to asses the spirit of the land and its inhabitants. Their exceptional size and endurance allows them to routinely wing their way through portals of time and space transporting information between the Grand Ammazar and flocks of Amazar Avians scattered across galactic universes.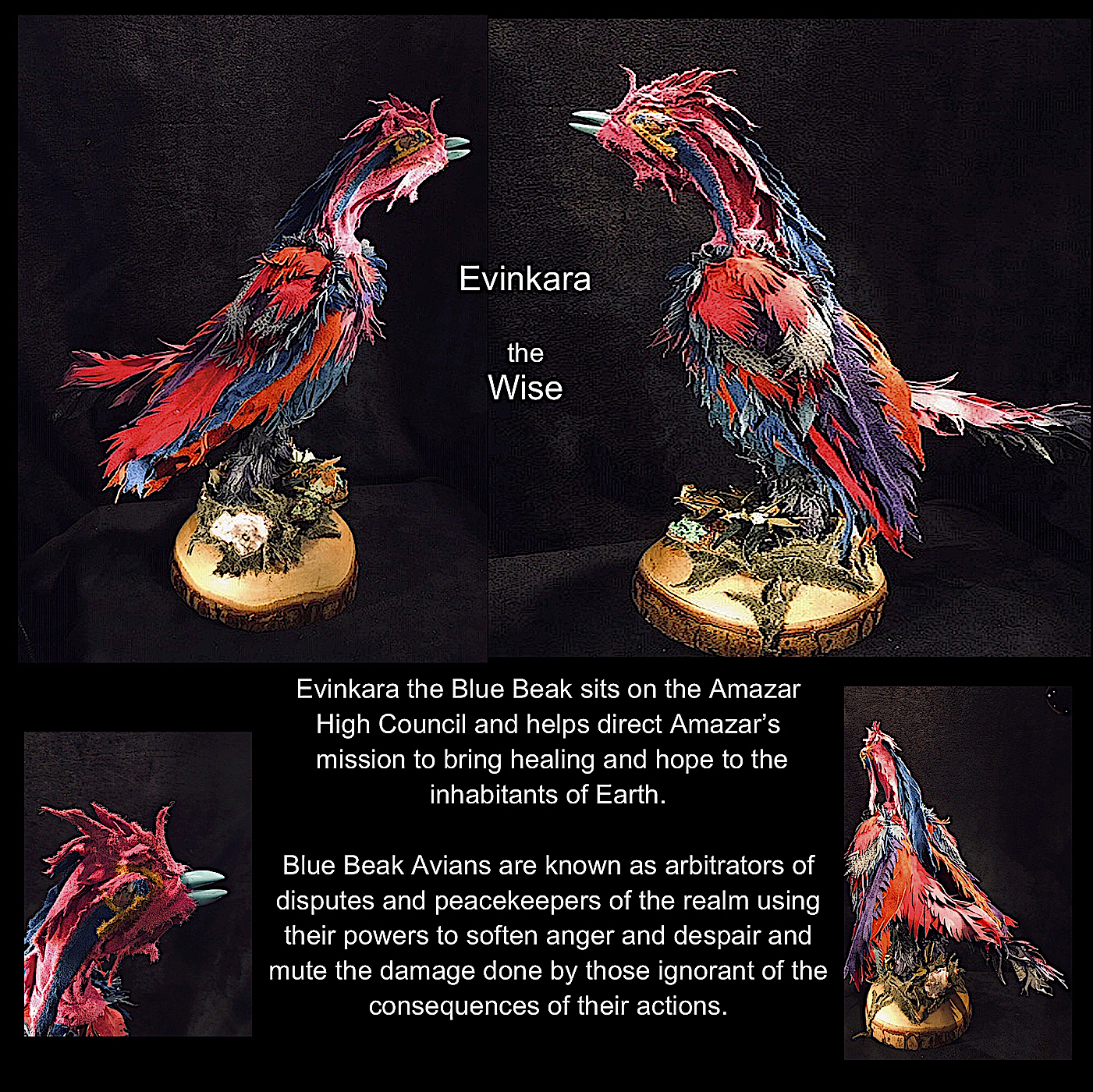 Evinkara the Wise
Evinkara the Blue Beak sits on the Amazar High Council and helps direct Amazar's mission to bring healing and hope to the inhabitants of Earth.
Blue Beak Avians are known as arbitrators of disputes and peacekeepers of the realm using their powers to soften anger and despair and mute the damage done by those ignorant of the consequences of their actions.
Mickara the Elder
Perched on a rare cluster of purple hued sacred crystals found deep within the folds of the mystic forest, Mickara the Elder, a Red Beak Avian, Protector and Guardian of the flock shares her time honored wit and wisdom to those seeking her counsel.
Expect her to make frequent appearance in forthcoming Amazar Tales.
Penkara
Wing Writers
This family of Avians are the storytellers and scribes, who for generations have written the tales of the league of Avians so others may learn and gain wisdom from them. As you move along the pathways of life you may glimpse segments from their writings stretched across the sky, in the ripples along wave-washed sandy beaches or in vague impressions of rocky mountainsides.
Many of their writings have been translated and will appear in the forthcoming book of Amazar Tales.
Artists Note *Look closely and you'll discover that Wing Writers have beaks crafted from vintage calligraphy nibs
Ophelia
Perched among remnants of a primal forest undergoing rebirth and renewal, Ophelia, a rare Red Beak Elk Horned Owl, respected Elder, Sage and Guardian of ancient wisdoms calls out to others to share information on preserving and protecting our planet and all creature that dwell upon it.
Barakara
Blue Beak Avians are Orators, they speak of things undone, of truths needing to be told, of missions yet to be accomplished. They are arbitrators of disputes, bringing together communities to help shift the course of the planet and bring hope to all who dwell on earth.